Create a workplace health and safety system without more apps

Every employee wants their workplace to be safe and risk free from injury or illness. The COVID-19 pandemic introduced a new layer of workplace safety risks. When remote work isn't an option, organizations need tools to collect, monitor and track pandemic related information easily so they can minimize risk, support employee expectations and regulatory guidelines.

OnePoint HCM flexible solutions offer several ways to report on workplace data in real-time within our existing HCM framework. The ability to gather critical health and safety data in one platform streamlines decision making and speeds the dissemination of information to employees.
Workplace Health and Safety Tools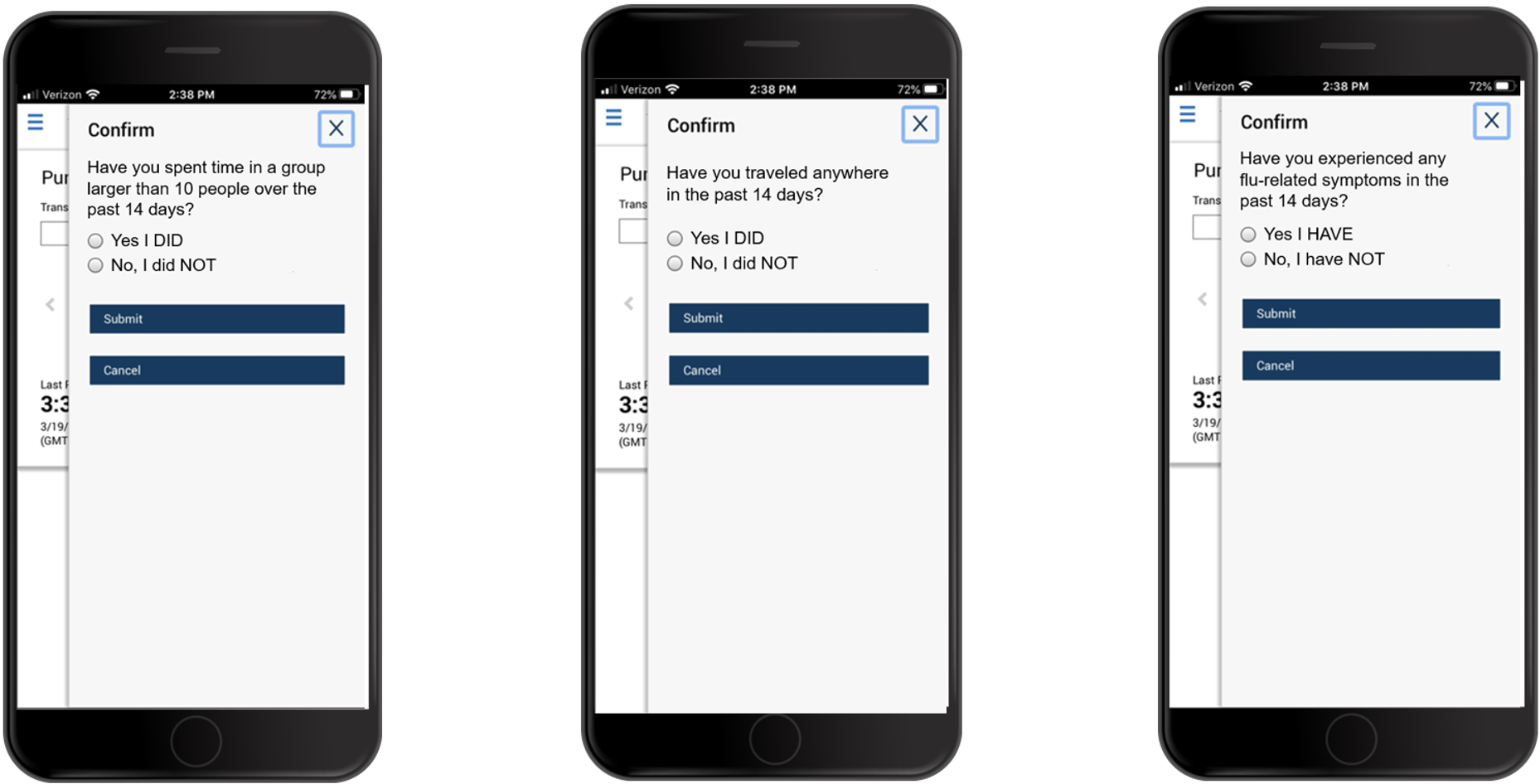 Health Screening Questionnaires
OnePoint Attestation solutions give you the ability to ask and record employee responses to wellness questions before and after a shift. Unfavorable responses to those questions can be routed to managers in real-time so risky employees can be further screened prior to entering a facility.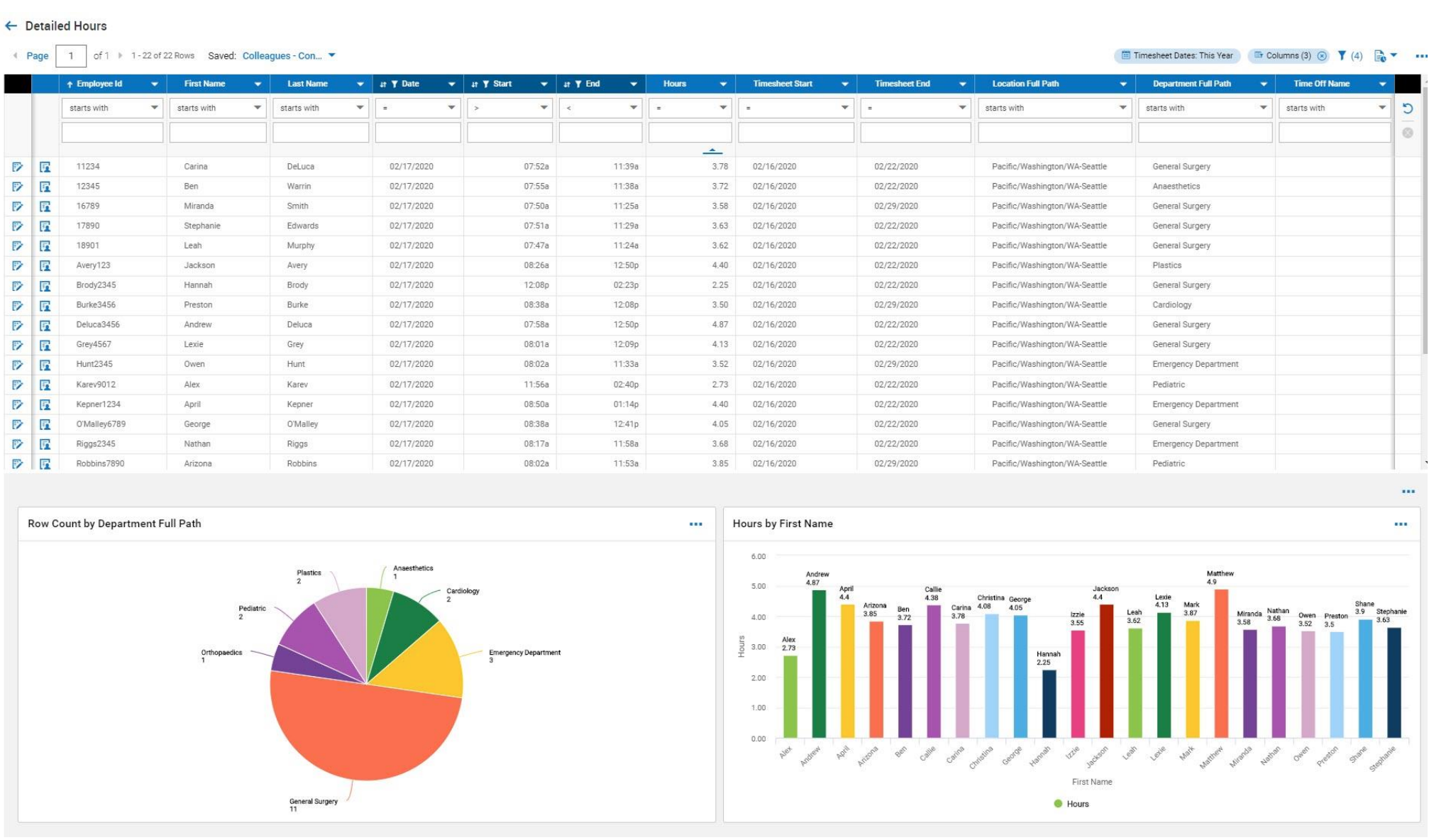 Contact Tracing Reports
Contact Tracing can be an effective tool to limit employees' potential exposure to a contagion (like COVID-19). Reports like the Detailed Hours report can shows who was working during specific time windows and location details. Gain a clearer understanding of who might have come into contact with an individual(s) while at a business location.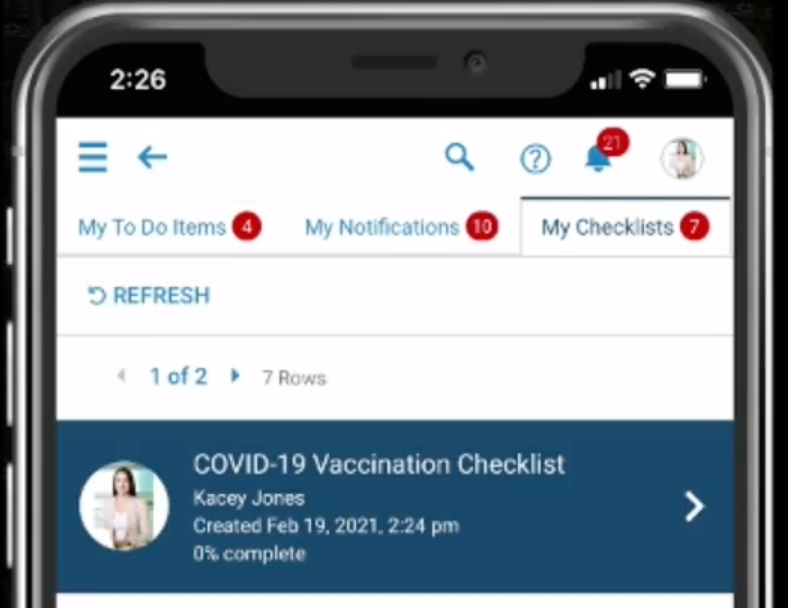 Employee Vaccine Tracking
For organizations that have deemed it necessary to require proof of vaccination or want to track vaccinations, OnePoint can help. Customize the employee record to capture non-HIPPA health fields like COVID-19 vaccination dates. Take advantage of self service capabilities and notifications to automate the process.
Health and Wellness Report tools in One Platform

OnePoint HCM unified platform gives employers access to a wide range of workplace health and safety solutions simply by having all your employee data in one place.

Leveraging customizable and real-time data, HR and Leadership can make informed decisions and communicate quickly to minimize or prevent health and safety risk. Robust communication tools and notification workflows distribute important updates to reduce the impact on employees and operations.

Employee health screening questionnaires
Our Clients Are Impressed

"So happy to have made the switch from ADP to OnePoint. They all truly excel in customer service. Everything is really easy to navigate and help is a phone call away. Working with OnePoint just gets better and better each year."
–Owner, Veterinary Hospital & Clinic
"I love the entire OnePoint HCM system and reporting capabilities, but I especially love my customer service team. We use many of the OnePoint modules and we're particularly happy with how the Performance module was configured."
–Human Resources Manager, Advertising Industry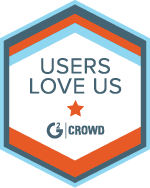 Companies listed in the G2 Crowd High Performer quadrant report have high customer satisfaction scores compared to other companies in the category.
"As a small business, with all the laws and policies we must follow, the most evident ROI from implementing OnePoint is having all employee and payroll data in one place. We need a system like OnePoint to stay organized and set up the company for success. I know that we are far better off today than we were before we started using OnePoint."
–HR Director, Hospitality Industry
Read Case Study
"I am really loving the OnePoint system and am so pleased with the customer service. The staff is knowledgeable, quick and extremely helpful."
– HR Manager, Property Management Company
Featured Resource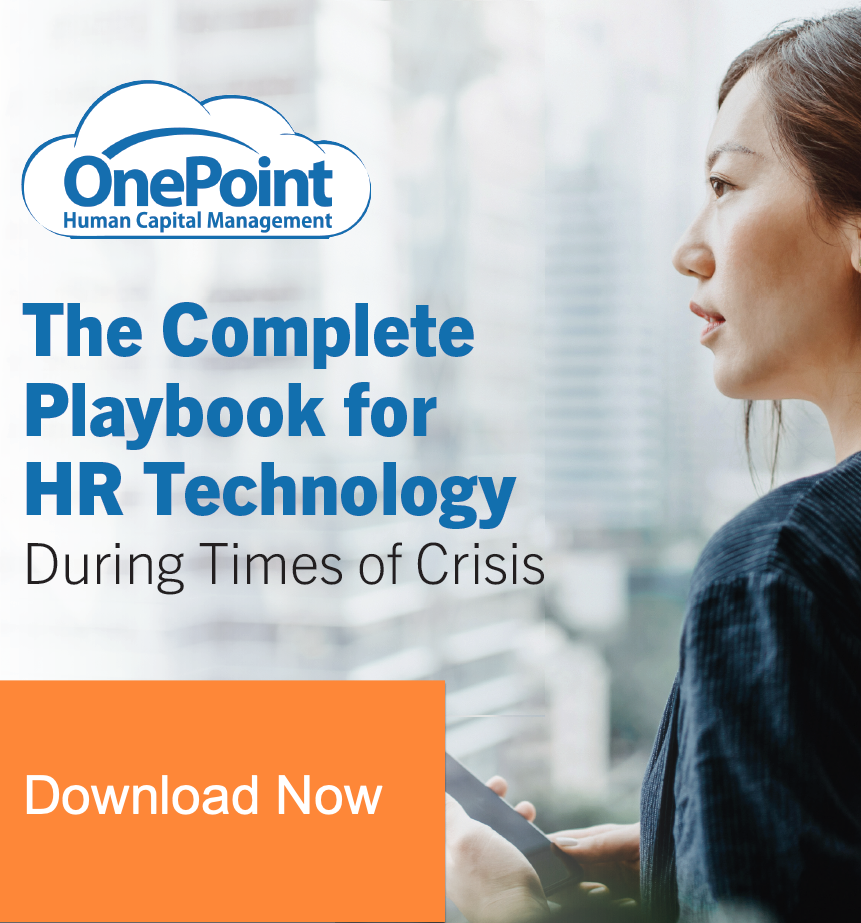 The Playbook for HR Technology during times of crisis
This eBook demonstrates ways to harness an HCM system to keep frontline employees safe on site, help remote employees stay connected and productive, and support both your business processes and the entire HR team.
Discover the power of a single
platform solution.
Whether you are considering our services or are already a OnePoint client, contact us today. We'll discuss your current human capital management processes and show you how a unified solution can maximize your HCM efficiency and improve your bottom line.