A unified solution to streamline employee records management.

OnePoint HCM is a modern database built on the employee record as the cornerstone of information. All employee data and records are filed and stored in one place, simplifying employee record management. Updates and additions to an employee record is instantly shared across the entire platform for improved accuracy, consistency, and compliance.
The OnePoint Advantage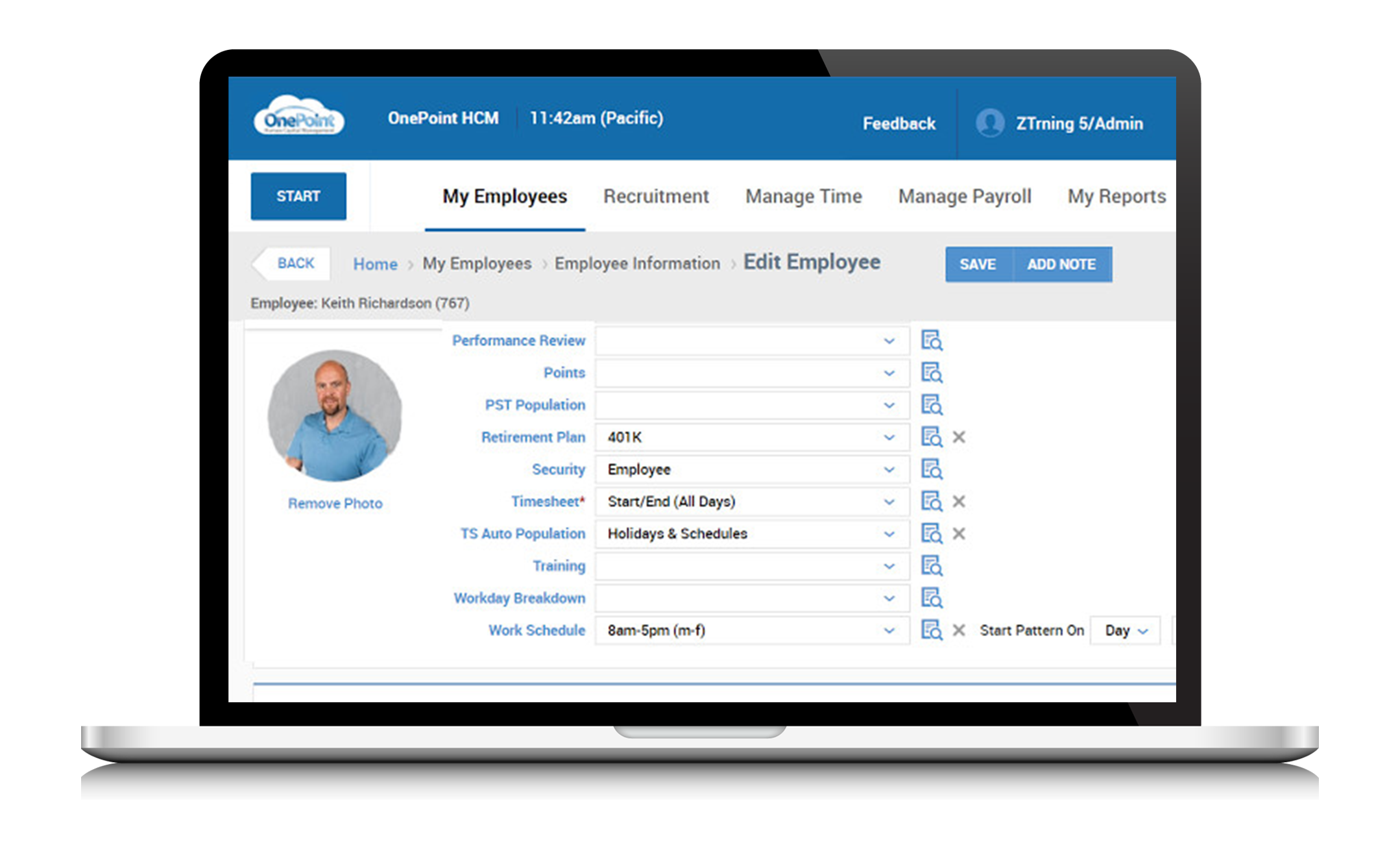 Empower Employees
OnePoint self service empowers employees to see and update their information when and where it is convenient for them. Cut HR department time answering questions or facilitating update requests. Employees can access their records to review pay stubs, update dependents, check schedules, enroll in benefits and submit PTO requests from any connected device.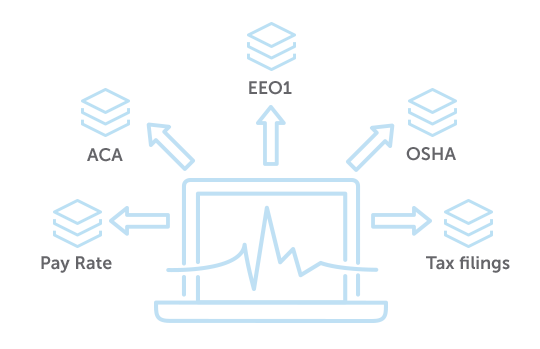 Manage Compliance
Mounting compliance requirements make paper-based record keeping a risk for growing companies. Our unified HCM platform stores all employee data in one place with real-time workflows and dashboards to easily manage compliance and required reporting.
Eliminate Redundant Work and Inaccuracy
With our single database we eliminate the struggle of keeping multiple employee records in different places in synch. Change/updates made by an employee, manager or administrator, are shared seamlessly and are reflected in every corner of your platform eliminating duplicate data entry and risks of inaccuracies.
Maximize efficiencies in your employee records management

Consolidate disparate systems into a unified workflow
All data and records are stored in a single database
Create one employee record that shares data across Payroll, HR, Benefits and Time & Labor
Secure, cloud-based system
24/7 access from any web-enabled device
Our Clients Are Impressed

"So happy to have made the switch from ADP to OnePoint. They all truly excel in customer service. Everything is really easy to navigate and help is a phone call away. Working with OnePoint just gets better and better each year."
–Owner, Veterinary Hospital & Clinic
"Being a federally qualified healthcare facility, we need to run numerous reports, and the OnePoint system makes it very easy. I especially like the quality customer service we get when questions do come up – knowledgeable staff and no long wait times. The system allows us to do almost everything we've asked, from customizing managers, to cost coding labor to each site, to allowing our doctors to request time off and close their templates with one entry. We are extremely happy with our relationship and the support we receive."
– HR Manager / Medical Staffing Director, Healthcare Industry
"I love the entire OnePoint HCM system and reporting capabilities, but I especially love my customer service team. We use many of the OnePoint modules and we're particularly happy with how the Performance module was configured."
–Human Resources Manager, Advertising Industry
Featured Resource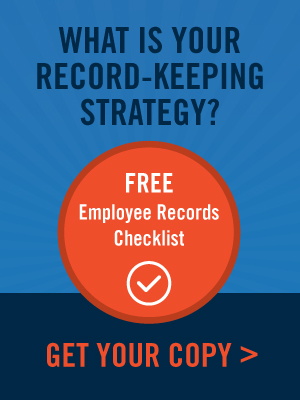 Employee Records Management Checklist
What is your Employee Recordkeeping Strategy?
OnePoint HCM platform provides and total HR infrastructure to retain and store required employee documents in one database. Our checklists provides a list of required employment records and forms to audit your records and gain insight into retention requirements.
Discover the power of a single
platform solution.
Whether you are considering our services or are already a OnePoint client, contact us today. We'll discuss your current human capital management processes and show you how a unified solution can maximize your HCM efficiency and improve your bottom line.