Avoiding the Risks Associated with Leave Management

If not handled appropriately, an employee's leave of absence can cause more than just operational bottlenecks – mismanaged leave cases can lead to lawsuits and costly litigation. Now, more than ever, a company needs to be diligent in understanding leave laws, eligibility and leave processes.

However increasingly complex and overlapping regulations make it hard to comply with complicated leave laws.

OnePoint's leave management solution streamlines leave case management to ensure leaves are tracked and handled accurately and in an efficient and timely manner.
SIMPLIFY COMPLIANCE MANAGEMENT FOR ALL LEAVE CATAGORIES
Accrual Rules Simplify Leave Eligibility
OnePoint's powerful rules engine tracks accruals in real-time. Accrual data is more accurate minimizing the risk of approving or denying a leave request erroneously. Self-service alerts notify an employee if the leave request is invalid before it gets to an approval process. Managers are alerted to pending requests for review for expedited approvals or denials.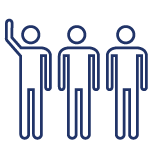 Enforce Leave Policies Consistently
Fair, impartial application of leave rules and policies minimizes business risk. Configure rules based on local, state, and federal laws, as well as company specific policies to prevent unauthorized leave, reduce staff deficiencies, and penalties of non-compliance.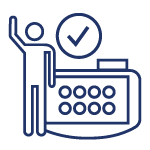 Streamline Leave Communication
Leave cases eligible for FMLA, workers compensation, COBRA and other require employers to follow specific processes and distribute specific notices/materials during the process. OnePoint Leave Manger solution is configured to meet notification requirements and timelines for any leave type reducing the chance a deadline is missed.
How OnePoint Can Help

Real-time accrual calculations
Streamline Leave Case Management
Reporting & Notifications
Reducing Risk of Penalties and Lawsuits
Policy Enforcement
Increasing Accuracy and Timely Results
Our Clients Are Impressed
I wanted to thank both you and your team for the excellent customer service you have provided. I am truly impressed by the knowledge of each and every OnePoint team member I have spoken to. I have never left a call without a resolution and everyone has been so patient while I've learned the system. Having customer service like this is very rare in this day and age. I am very grateful.
Payroll Manager – Healthcare Industry

"The process of implementing the OnePoint solution has been much smoother than I imagined. The amount of positive change and time saved is well beyond my expectations. The stress reduction of meeting the contractual deadlines for billing contracts is an immeasurable savings – so very important to our growing agency. Then, of course, the stress reduction on the accounting department–ME–is unbelievable. I could not be more pleased."
–Accounting Manager, Non Profit, Southern California
Read Case Study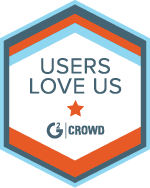 Companies listed in the G2 Crowd High Performer quadrant report have high customer satisfaction scores compared to other companies in the category.
"Moving our employee credential tracking out of a spreadsheet has saved my team countless hours and reduced my anxiety about compliance."
—Executive Director, Healthcare Industry
Featured Resource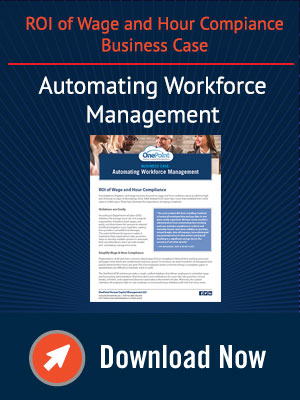 ROI of Wage and Hour Compliance
Solve Common Wage & Hour Issues With Workforce Automation
Organizations of all sizes have concerns about wage & hour compliance. But taking the steps to minimize risk can be cumbersome and time consuming with out the right systems of processes in place.
Contact our team about ideas to unify your workforce.
Fill out the form or call 866.938.5835 to see how our human capital management solutions can create an efficient, unified HR infrastructure for your organization.