Flexible Time Capture Options

We offer flexible time capture options for the modern workforce. Our timekeeping solution can be configured to capture labor information from a wide variety of data collection sources, including the our OneTouch time clock, web entry, telephony, and custom time capture applications.

Traditional time-clocks: bar code, magnetic stripe, or proximity chip
Range of traditional readers include basic functions, extended Employee Self-Service (ESS) and manager override capabilities
Ethernet-compatible biometric clocks: fingerprint and hand geometry, attestation survey capabilities, multilingual display options.
Mobile & offsite devices for every budget
Dashboards and reports monitor late or missed punches in real-time

Mobile Punch

For organizations with a dispersed or mobile workforce, our solution is flexible to capture punches from any device. Enhanced features like geographic punch restrictions give your employees flexibility to punch on the go while keeping them accountable.

Simplify Routine Time and Attendance Tasks

The timekeeping dashboard provides one-click access to key data and frequently performed time and attendance tasks. Employee self-service allows for review, approve, annotate, and submit timesheets, which are automatically routed to managers, or a series of approvers, through a custom workflow. Organize manager tasks such as approving timesheets, correcting exceptions, and time-off requests, to save time and make sure nothing is missed.

Wage and Hour Compliance

Our timekeeping solution features a robust set of work rules, pay rules and workflows that make it easier to apply federal, state, and organization rules and policies. Our timekeeping solution automatically flags exceptions that violate your organization's policies to alert managers so they can take action and minimize wage and hours issues. Complete automation eliminates timekeeping errors, while real-time calculations produce payroll accuracy. Advanced features such as attestation further provide proof of compliance.

REPORTING AND NOTIFICATIONS

Save time and money with accurate time keeping data and analytics that help you minimize exceptions and payroll errors. Avoid missing punches, inaccurate time cards, missed breaks and buddy punching that leads to budget overspending and puts your organization at risk of wage and hour violations. Ease the time and worry associated with managing your workforce by unifying all your time keeping data seamlessly into HR and payroll.

Real-time dashboards organize information to drive decision-making.
Configurable pay calculations, pay rates and job costing minimize risk of wage and hour violations.
Accurate time keeping controls labor costs and optimizes labor spend.
Automate attendance tracking and accruals for peace of mind.
Customize your timekeeping dashboard with real-time analytics.
Our Clients Are Impressed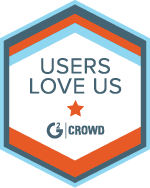 Companies listed in the G2 Crowd High Performer quadrant report have high customer satisfaction scores compared to other companies in the category.
"We are very happy we made the change from ADP. In my 25+ years of experience with implementations, our implementation with one point was the smoothest I've ever experienced. We pulled off our very first payroll with no issues – amazing! Our payroll is very complicated, with layered job costing for grants, admin and various medical organizations that we bill based on medical staff hours. Our staff, both in payroll/HR and in general is incredibly happy with the system and how user-friendly it is."
–HR Director, Non Profit Healthcare
"I love the entire OnePoint HCM system and reporting capabilities, but I especially love my customer service team. We use many of the OnePoint modules and we're particularly happy with how the Performance module was configured."
–Human Resources Manager, Advertising Industry